It's just another casual working day and you are wondering yet again where you can grab a quick bite. Some would say, thinking about food, especially during lunch break at work, is just as important as your work. 
Now, where can you get a combination of fresh, healthy, and tasty food during lunch time with your colleagues? You guessed it right, it's the one & only Döner & Gyros! 
This Mediterranean food joint is open in Scarborough, Canada and is here to satisfy your cravings. The menu has a variety of sandwiches that have fresh veggies and perfectly cooked marinated meat in them. 
With the deconstructed platter you can choose from the variety of meat, veggies and sauces that you like. Small and thinly cut meat is tender, juicy and you can get it in wraps, sandwiches, döners, and gyros.  
Other than dine-in, you can also grab your lunch on-the-go here making it convenient to enjoy delicious food. There is also a classic kid's menu that includes nuggets, juice, and fries so if you are out with family, getting your kid something to eat won't be a problem.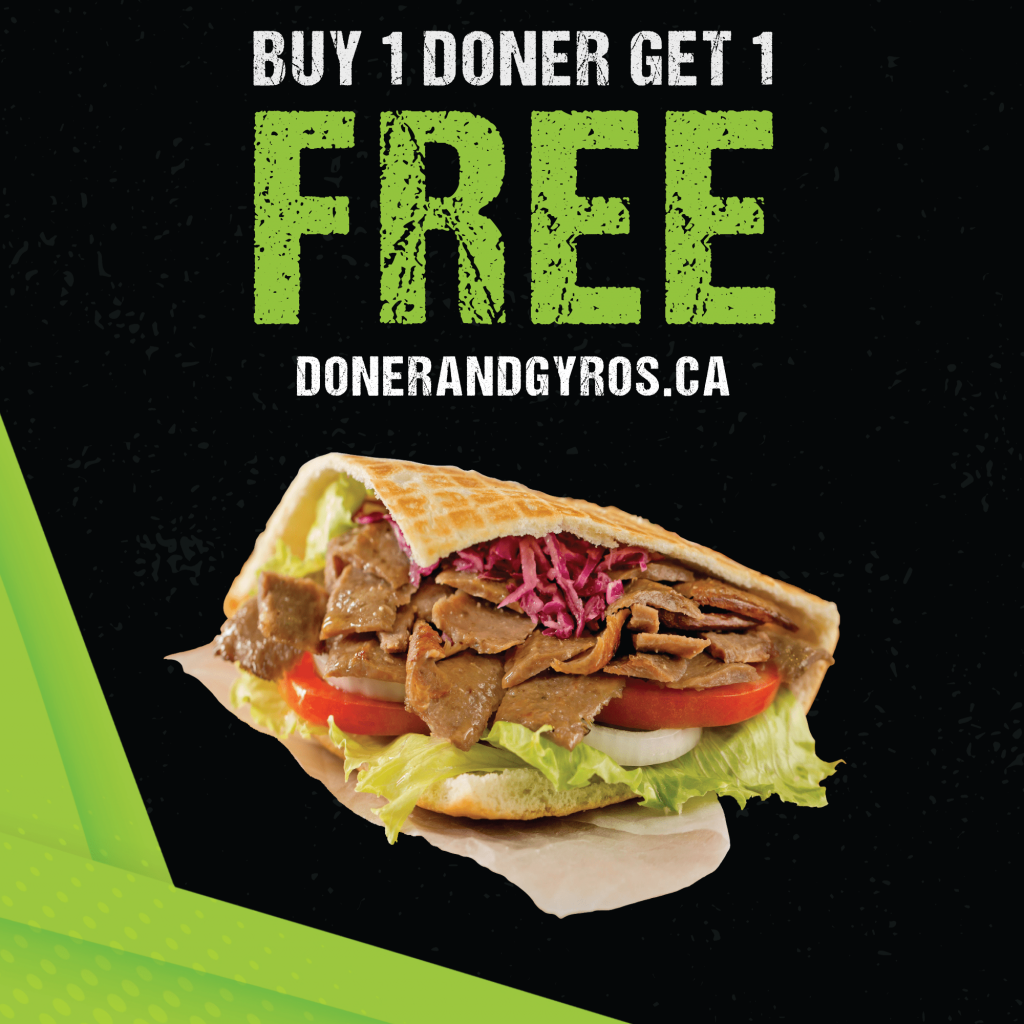 Food Deals You Don't Wanna Miss
Now at Döner & Gyros you can get the delicious Döner for $5 only with purchase of a drink of your choice. The good stuff doesn't end here because on purchase of a Döner from here you get one Döner for FREE! These deals are available from Monday to Thursday only. 
And if you think it doesn't get any better than this, think again! Sign up and get FREE Donermite Fries (online order for pickup only). Crispy seasoned fries topped with shredded meat, pickles, and special sauces, it's a real treat for your taste buds. 
So now's the time to grab the delicious meals & deals from Döner & Gyros! 
Swing by our newly opened location at 69 Lebovic Ave., Scarborough to get a taste of our delicious döners, gyros, and wraps.